Accomodation Rates and Booking Terms and Conditions
Standard Room
Low-Season
Mid-Season
High-Season
High-Season
Mid-Season
Low-Season
January
February
March
April
May
June
July
August
September
October
November
December
Bed&Breakfast
€ 50.00
€ 60.00
€ 70.00
€ 90.00
€ 60.00
€ 50.00
Half-board
€ 70.00
€ 80.00
€ 90.00
€ 110.00
€ 80.00
€ 70.00
Full-board
€ 90.00
€ 100.00
€ 110.00
€ 130.00
€ 100.00
€ 90.00
Double Room for single use
supplement +50%
supplement +50%
supplement +50%
supplement +50%
supplement +50%
supplement +50%
the accomodation-rates refer to one person in double-room
Standard Room with Panoramic view
Low-Season
Mid-Season
High-Season
High-Season
Mid-Season
Low-Season
January
February
March
April
May
June
July
August
September
October
November
December
Bed&Breakfast
€ 60.00
€ 70.00
€ 80.00
€ 100.00
€ 70.00
€ 60.00
Half-board
€ 80.00
€ 90.00
€ 100.00
€ 120.00
€ 90.00
€ 80.00
Full-board
€ 100.00
€ 110.00
€ 120.00
€ 140.00
€ 110.00
€ 100.00
Double Room for single use
supplement +50%
supplement +50%
supplement +50%
supplement +50%
supplement +50%
supplement +50%
the accomodation-rates refer to one person in double-room
Junior Suite with Panoramic view
Low-Season
Mid-Season
High-Season
High-Season
Mid-Season
Low-Season
January
February
March
April
May
June
July
August
September
October
November
December
Bed&Breakfast
€ 70.00
€ 80.00
€ 90.00
€ 110.00
€ 80.00
€ 70.00
Half-board
€ 90.00
€ 100.00
€ 110.00
€ 130.00
€ 100.00
€ 90.00
Full-board
€ 110.00
€ 120.00
€ 130.00
€ 150.00
€ 120.00
€ 110.00
Double Room for single use
supplement +50%
supplement +50%
supplement +50%
supplement +50%
supplement +50%
supplement +50%
the accomodation-rates refer to one person in double-room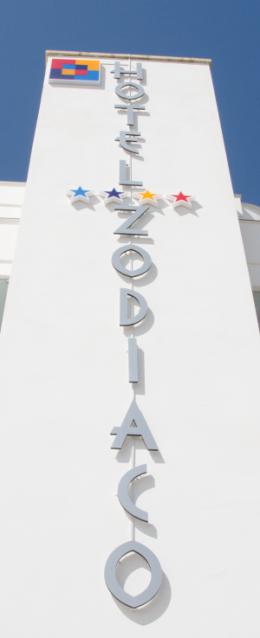 Arrival and Departure:
Rooms are available from 2 pm onward;
Check-out till 10 am;
For the high-season period (from 01.08. to 31.08.) the booking must be at least for 7 days and must be from Saturday to Saturday.
Reductions:
Infants 0-3 years free without extra-bed;
Extra-bed: 50% discount from the normal rate (Children), 30% discount from the normal rate (Adults).
Supplements:
Cot (just for infants from 0-5 years): € 10,00 per day;
Animals: small pets admitted with an extra-charge of € 30,00 for disinfestation;
1 beach-ombrella and 2 sun-bed for each room with daily extra-charge (based on availability);
City tax: € 2,00 per person per day due for the first 5 consecutive nights.
Included Services:
Free bike rental;
Parking area (not guarded);
Lift;
Wi-Fi.
Payments
The reservation will be confirmed after the deposit's payment of 30% of the total stay price.
The remaining part of the payment will be paid at the check-in. All types of credit cards are accepted.
General Warnings
The accommodation rates and conditions can change without advanced warning. For confirmations or any further information please don't hesitate to
contact us
by e-mail, phone or through our
contact form
.